Promote Your Business
The affordable, effective way to promote your business online!
Advertising with FSNHospitals.com places your business front and center on our pages,
highly-ranked for searches in your city and state.
Targeted Advertising
Showcase your website only in areas you serve
Attract customers looking for the services you provide
Promote your business more prominently
Multiple direct links to your website
Exclusive Ads
Limited space available in each city.
Daily exposure to thousands searching for medical facilities.
Affordable
No pay-per-click charges.
Free banner design included
No monthly fees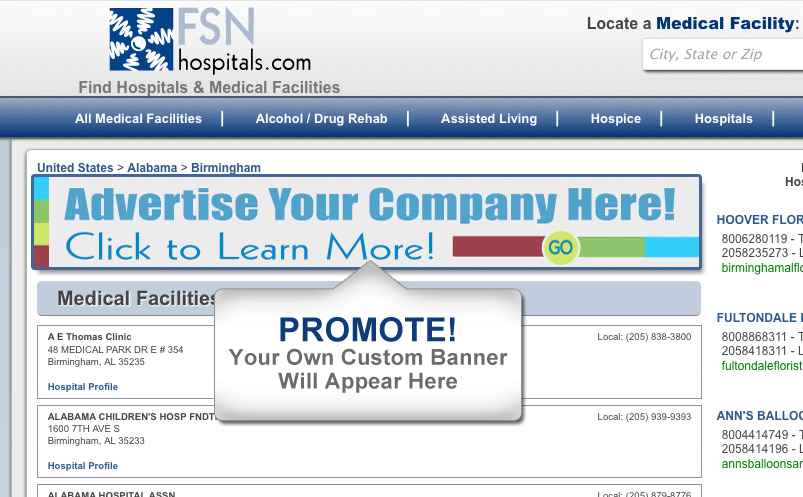 Promote your business to qualified customers with a banner ad on FSNHospitals.com.